Tips for Self-Care
Your physical and mental health go hand-in-hand, and both can be improved through self-care. Even small actions of taking care of yourself can have a big impact on your wellbeing.
There are many ways to practice self care. It is important to find what strategies work best for you and your needs. The following list consists of self-care tips to help get you started.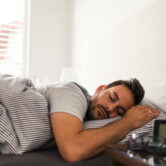 Get Enough Sleep
Make getting enough sleep a priority. The CDC recommends that adults aged 18 to 60 get at least 7 hours of sleep each night. By sticking to a sleeping schedule, many find it easier to fall asleep and stay asleep through the night. Try to keep up with your sleep schedule even during your off days.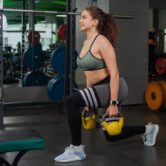 Exercise
By incorporating physical activity into your routine, you can improve your physical and mental health. Try to find forms of activity that you enjoy so that you will have an easier time finding the motivation to exercise. It is important to note that every bit of exercise counts, and even in small amounts it can be very beneficial.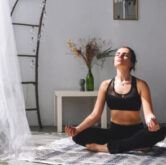 Meditation
Meditation can help clear one's mind and create a sense of balance. There are various methods of meditation, many of which may take some practice before their true benefit can be realized. Like all self-care, it is important to note that everyone has their own preference on what type of meditation they find most beneficial.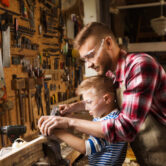 Discover a New Hobby
Many individuals find having a hobby to be a great way to destress and focus on what they enjoy. Some may find it hard to find a hobby that they like. For those looking to find a new hobby, consider trying local classes or doing a simple Google search of hobbies that may align with your interests.
Make time for Relaxation
It is important to make time in your day to unwind and relax. By relaxing, you can give your mind and body time to rest. There are things that you might find relaxing, including reading, taking a bath, listening to music, and more. However you like to relax, it is important to make time for it to help you recharge and let your mind find peace.
Connect With Others
Connecting with friends and/or family can serve as a form of self care. When dealing with the stressors of life, some may find themselves feeling distant from others. Reach out to those you love for connection and support.
When to Seek Professional Help
If you are experiencing severe symptoms that last for more than two weeks, it is suggested that you seek further professional help. These symptoms include, but are not limited to:
Inability to perform daily activities or keep up with responsibilities
Difficulties concentrating
Loss of interest in things or activities you typically find enjoyable
Struggling to get out of bed in the morning
Appetite changes resulting in unwanted weight loss or gain
Finding TREATMENT AND RESOURCES
To learn more about practicing self care, or when to seek help, we recommend contacting your health care provider.
To read more about self care, the following resources are suggested: